Live the Life You Desire.
Create the life of your dreams in 4 weeks.
Do you want more in your life?
In this powerful, life shifting, 4-week live online self-discovery course, you will be given the blueprint to get clear on who you are and what you want through mastering the art of your subconscious mind and heart. Your clarity, self-confidence, sense of direction, and passion will increase exponentially.
Live the Life You Desire is a self- transformation course based on the techniques from my mentor Dr. Coletta Long, a pioneer and expert on the power of the subconscious mind. I've been gifted the honor to carry out her legacy of work on unlocking the power within.
If you are ready to….
Get clear on you – your hopes, dreams, relationships, finances and physical well-being.
Release self-doubt and tap into your intuition.
Open your mind, forgive yourself and others, and live life with a pure heart.
Solve your challenges and create focused direction in all areas of your life.
Deepen or attract the relationships you really want.
Connect with other like-minded women building an empowered community.
Then… Welcome. I'm so happy you're here.
Please note: My last event sold out fast. There are limited spaces, so if you'd like to join, you'll want to purchase now.
As one graduate put it, "Thank you, Robin, for providing me with the tools to explore areas of my life that I did not have the courage to explore before, for letting go of society's expectations for my life, and for learning to simplify and act more from my heart than my head."
Join the journey and discover how intentional choices open the doors to create a life you love.

How do I know it works?
I'm proof. It is how I went from a life as a corporate professional living on autopilot to an heart-centered entrepreneur empowering thousands of women through coaching and worldwide retreats, accessing the artist within and designing my Beauty and the Mess Wearable Art clothing line, and creating the relationship and community of my dreams. Tapping into my intuition changed my life and business.
It's powerful, simple and works.
This is a way for you to live the life you're meant to live.
Single out the block that is holding you back and get on the path to peace of mind, happiness and freedom.
Once you learn how to unlock the miracle-working power within,  you begin to live your life with purpose. You are no longer "required" to be trapped by the "should do's" of life, but rather can respond to the emotions and challenges in life with intention and clarity. You can handle situations because you know your happiness is not tied to the outcome; your happiness comes from within.
A blend of sacred sharing in a safe space, experiential mindfulness and emotional intelligence exercises to refine and define who you are, proven weekly practices to shift your perspective on how you see yourself and the world, plus meaningful conversations with your peer coaching connection partner mid-week to land the learning and solidify the group.
Everything you need to know:
Starts: July 15th
Time: 6 – 7:30pm CST
Location:  Live Interactive Online Course – details will be sent upon registration.
Limited Seating. Reserve Your Spot now.
What graduates have to say about their experience…
"I strongly recommend this course to whoever wants to know what is unconditional love. Only when someone has truly experienced unconditional love, they are able to offer the world with the same. And that's why by attending this course, people experience changes in their life. Some start to attract the right person in their relationships; some are able to make up their mind and start a new career that they have long wanted to; some find it not so difficult to communicate with their children anymore….

This course and, of course, Robin, made my heart filled with joy and kindness, and once it's installed (:D) it seems like a spring that never dries out! I am using what I learned from this course in my daily practice. I am able to help more people and I know my patients love being with me! I hope you will enjoy this contentment in your life too!"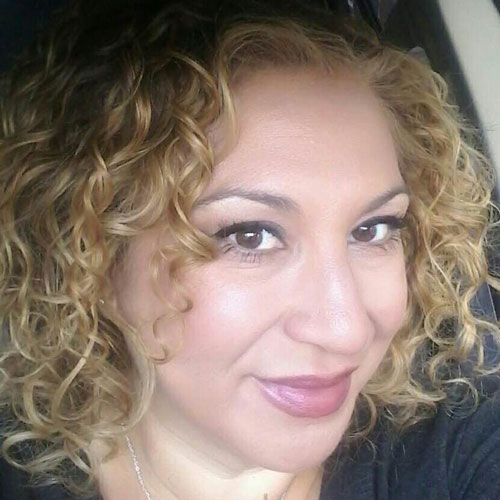 "Live the Life You Desire takes you to the place of possibilities. It supplies you with a map to navigate and a light to help shine the way through the dark. The road leads to a world of opportunities, goals and how to achieve them. If you feel stuck, it gets the wheels turning. If you need motivation, this will light the fire."